1. Material: Artificial Quartz Stone
2. Original:Shandong China
3. Hardness:7 moths
4. Lightness: 45-60 cd/m2
5. Thickness:1.8cm,2cm,3cm
6. MOQ:20PCS
7.Bookmatch:Yes
8. Sizes:126"X63"(3200X1600cm, 3000x1400cm)
9. Payment Terms:By TT, 30% deposit
10. Delivery Time: 10 days received deposit
PRODUCT DESCRIPTION

With an understated elegance, nothing says luxury like this creamy white quartz. Choose Carrara Boro Quartz for fresh looking white quartz countertops, backsplashes, accent walls, or floors in both residential and commercial settings. This low-maintenance dreamy white quartz coordinates beautifully with a wide range of floor tiles and wall tiles in our inventory, allowing for maximum design versatility..just let your imagination be your guide! Below are the details of production this pattern.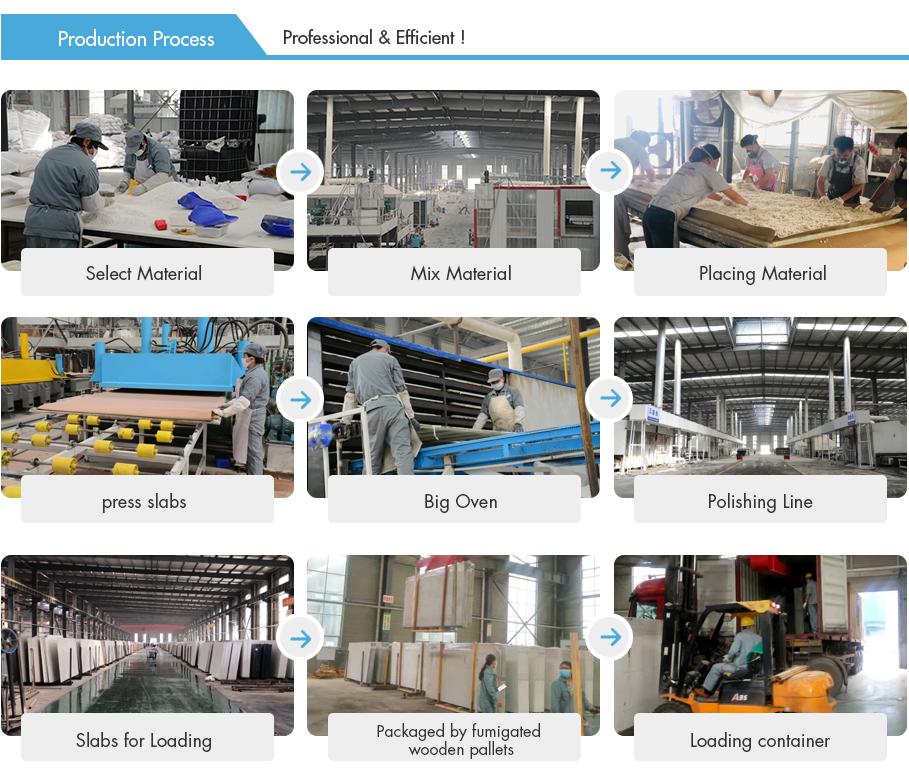 FEATURES
Our quartz stone surface is non-porous ,its polished surfaces don't need to be sealed,like granite or other natural stones,in order to keep them from staining. Quartz stone surface is practically indestructible and pretty much maintenance free.It resists stains that are caused by fruit juices, wine, food coloring, fingernail polish and remover, tea and markers. The non-porous and non absorbing nature of quartz stone surfaces is very hygienic, It does not harbor bacteria, which makes it a safe choice for food handling in the kitchen. Cleaning your quartz stone kitchen counter tops is quite easy. It involes using a little soapy water or a mild cleaner.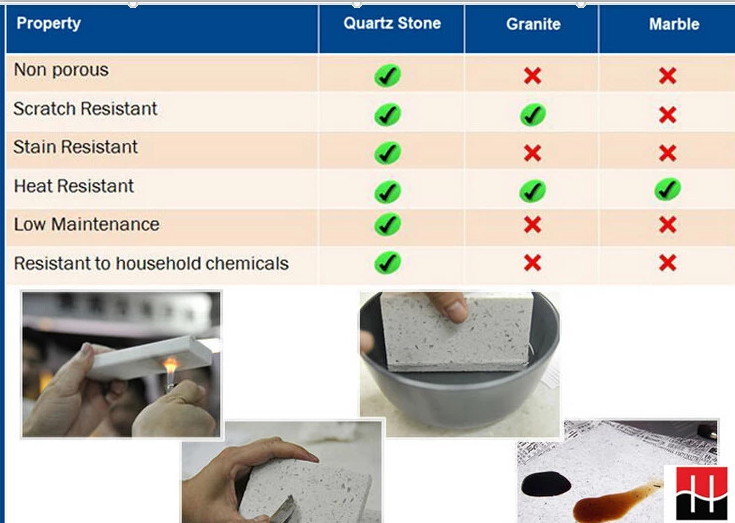 APPLICATION
Our quartz stone are used across a broad range of applications such as Kitchen Counter-top, Bathroom, Vanity, Backsplashes, Tub Surround, Shower Surround, Floors, Walls Window, Sills, Firplace and Furniture tops. Commercial complex includes Food Service Areas, Table tops, Interior Wall, Cladding, Flooring, Countertops, Stair Treats, Bar tops and etc.