1. Material:Artificial Quartz Stone
2. Original:Shandong China
3. Hardness :7 moths
4. thickness:1.8cm,2cm,3cm

5. MOQ:20PCS
6. Sizes:126"X63"(3200X1600cm,3000X1400cm)
7. Payment Term:By TT,30% deposit
8. Delivery Time: 10 days received deposit
PRODUCT DESCRIPTION
HF1-qm-9702 Bellingham waves of dark gray and black gold spots , proving casual can also be elegant. This is a goodchoice for kitchen countertops, refreshing small spaces, and delighting the eye in both classic and modern environments. Use this gorgeous quartz to create show-stopping quartz countertops, kitchen islands, floors, backsplashes, and accent walls. The choice is yours, and the possibilities are endless! Enclosed the detail process of making slabs.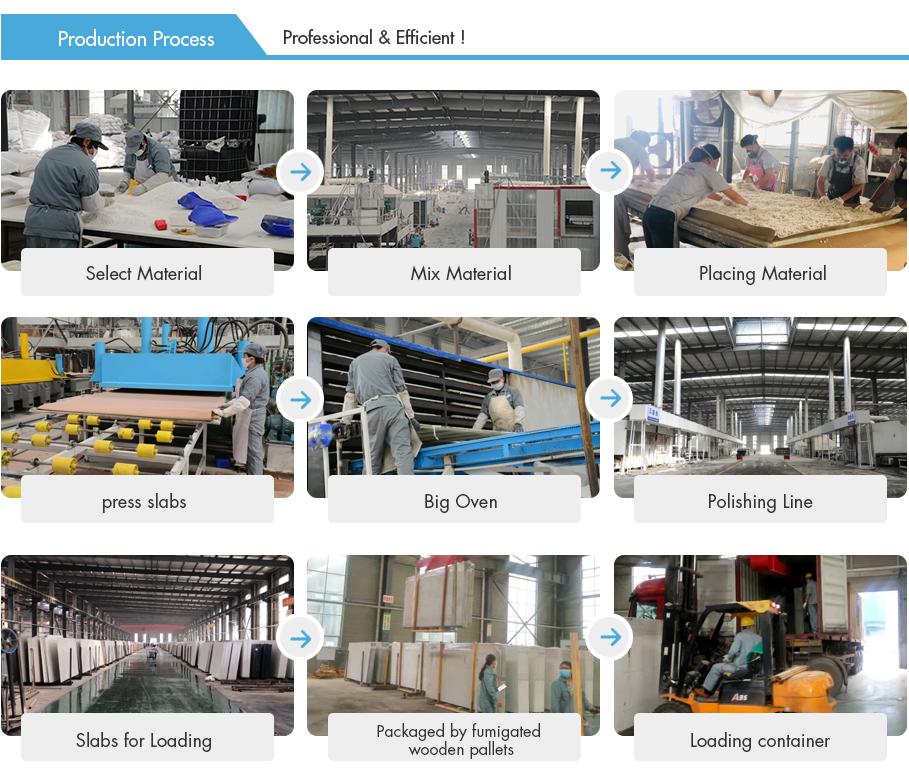 FEATURES
Our quartz stone surface is non-porous ,its polished surfaces don't need to be sealed,like granite or other natural stones,in order to keep them from staining. Quartz stone surface is practically indestructible and pretty much maintenance free.It resists stains that are caused by fruit juices, wine, food coloring, fingernail polish and remover, tea and markers. The non-porous and non absorbing nature of quartz stone surfaces is very hygienic, It does not harbor bacteria, which makes it a safe choice for food handling in the kitchen. Cleaning your quartz stone kitchen counter tops is quite easy. It involes using a little soapy water or a mild cleaner.
APPLICATION
Our quartz stone are used across a broad range of applications such as Kitchen Counter-top, Bathroom, Vanity, Backsplashes, Tub Surround, Shower Surround, Floors, Walls Window, Sills, Firplace and Furniture tops. Commercial complex includes Food Service Areas, Table tops, Interior Wall, Cladding, Flooring, Countertops, Stair Treats, Bar tops and etc.